ENHANCED Denver Colorado Jeff Peckman FAKE Alien Video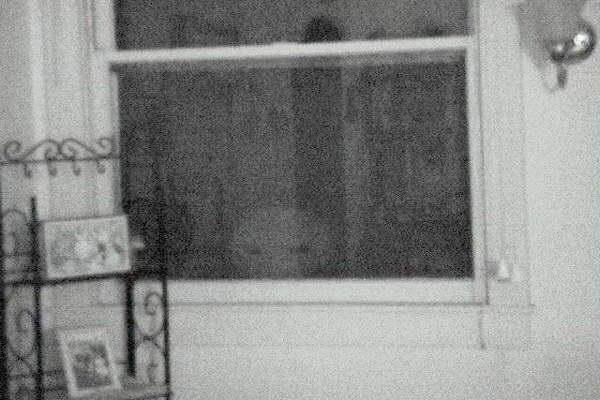 This is an enhanced version of the "-Jeff Peckman alien video-". Evidence suggests this video is a FAKE and is NOT the video Jeff Peckman is talking about.
You probably know more than I do about this. All I did was use the video tools I know how to use to enhance the poor quality low bandwidth video that I was given to work with. I used a LOT of gamma stretching and sharpening to pull the face up out of the video noise and darkness which is why the video is grainy.
This is NOT my video so don't complain to me! All I did was ENHANCE it to better show what it contains.
UPDATE: The Denver Post declared this video to be a FAKE in a news story posted 05/30/2008 04:48:16 PM MDT. They show an image taken from the '-REAL-' video shot by Stan Romanek in Nebraska that appears to show a head peeping above a windowsill. You can also see the inside of the house reflected in the glass. That window is NOT the window shown in this video!!!